misc. work
As the solo Product Designer I've worked on a lot of end-to-end projects, feature improvements, and identified new areas of exploration and refinement through research.

Some projects I've shipped include adding critical land ownership verification documents, improving accessibility, updating sign up flow and input components, and redesigning onboarding.

Here are some of my favorites.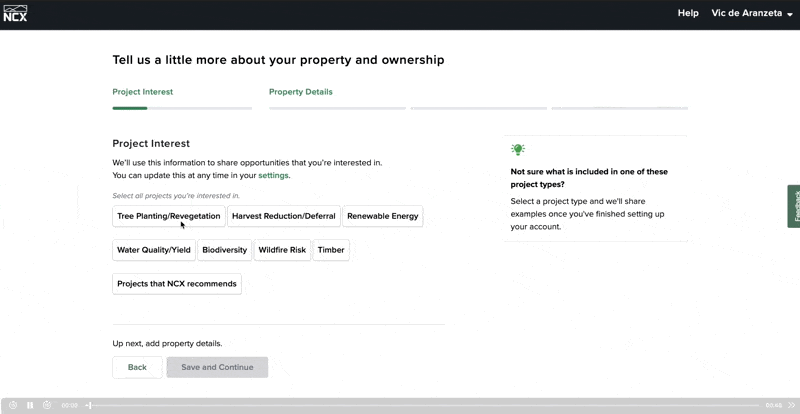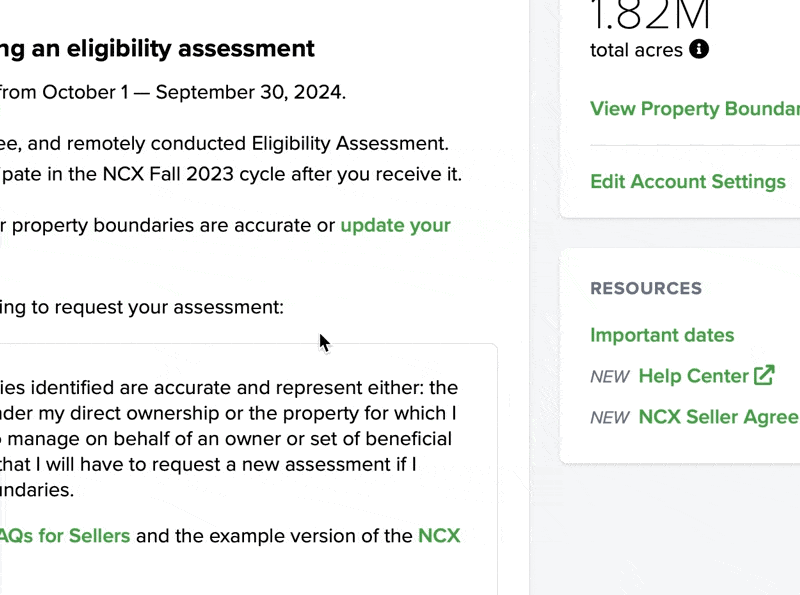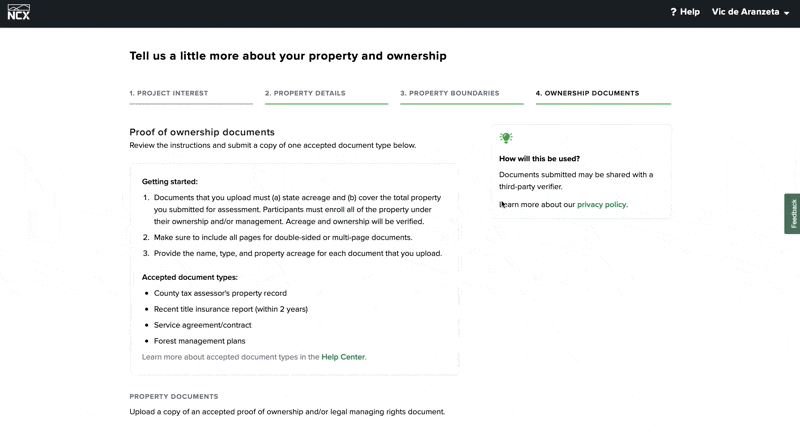 redefining how landowners sell their forest-carbon credits
Landowners were frustrated by the lack of market data and transparency, with a multi-disciplinary team I led design to reimagine the auction experience as a data driven, self-serve marketplace.
redesign
a challenging experience, reduce risk, and increase matches
6 weeks
from brief to handoff

15x
increase landowner participation
20x
reduction in support tickets
carbon supply map
NCX wanted to highlight where our carbon supply was to create transparency for carbon-credit buyers, like corporations with net-zero goals; It was also key that we highlighted landowner stories to create connection between buyers and land-stewards.
I led the UX and Visual Design of a carbon-credit supply map and got to collaborate closely with engineers, business development reps, graphic design, and marketing.
3 weeks
to deliver content and designs to engineers
MVP
scope creep was a consistent challenge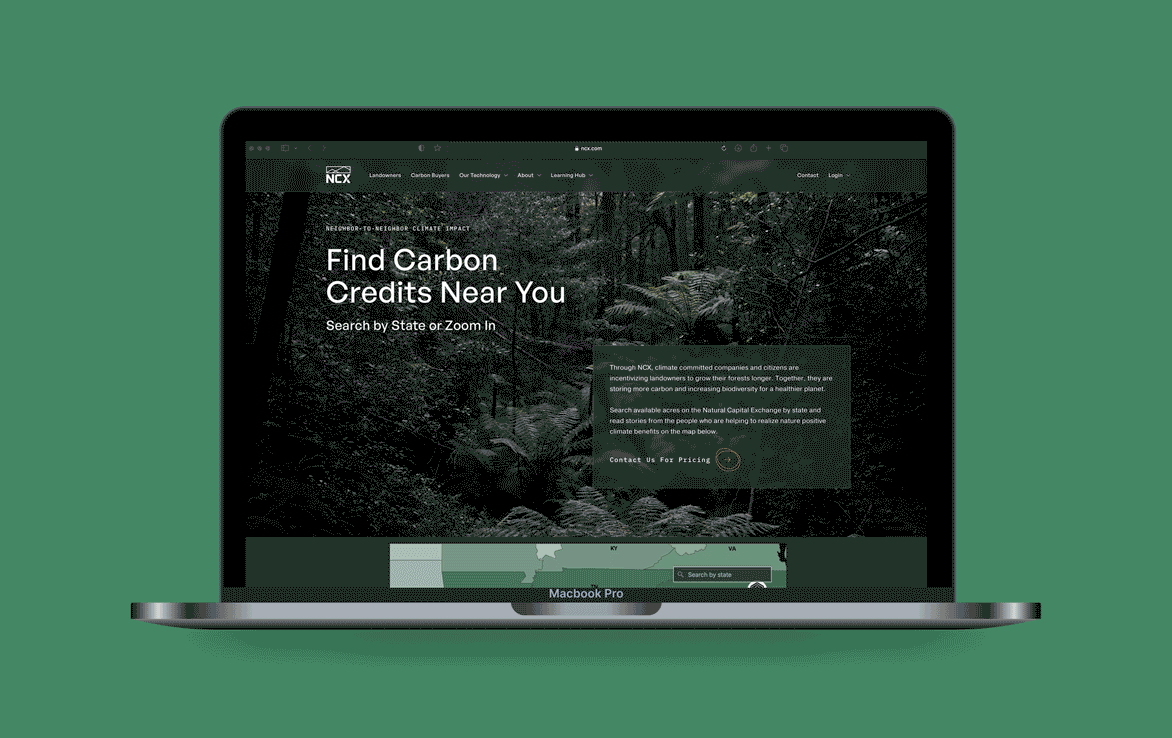 generated revenue
our first geo-specific deal was closed through the carbon supply map because buyers could now browse and select credits in an area of their choosing.